Dentist Andre J. Keet is the founder of IOS. The company structure was set up to be extensive and accessible. Many other courses that involve several blocks are literally viewed as real millstones. We decided  that the live seminars in orthodontics (Semios) should be offered as one-day courses on Fridays. They deal with a single concept. Although the topics do fit together as a series, it is possible to follow the seminars individually.
In addition, the Remote E-Learning in Orthodontics (Relio) was set up so it is possible to view the subject again or to study it only through the Internet.
As for case guidance, this will usually take place remotely: experience shows that during the course there is just too little time or the case can't wait. What you can do is choose a product in Treatment Planning in orthodontics (Trepior) or send an e-mail with your request.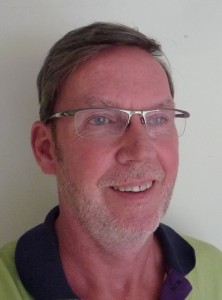 Curriculum Vitae  Andre J. Keet
Born 25th December 1957, Amsterdam, The Netherlands
Graduated in dentistry  Free University Amsterdam 1982.
Orthodontic Training Progressive Orthodontic Seminars  1992-1994
Teacher Progressive Orthodontic Seminars 1998-2003
Advanced Orthodontic Series 2003-2004
Founder and member of honour Dutch Orthodontic Society (OVAP) 1995-2005
Teacher Orthodontic Seminars 2005-2010 for Integrated Dentistry in Holland and for Desarrollo Postgrado in Spain.
Founder of IOS