Welcome to IOS. We want to help dental teams to carry out integrated orthodontic treatment. We offer various services.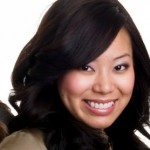 Courses are offered for  dentists/orthodontists who want to acquire or
enhance skills in orthodontics. The courses are
intended for people with little experience and for those with experience who
wish to expand their knowledge and skills.
If you or your staff would rather not have to
travel to attend the courses, then they are available on online. The lesson
modules are under construction. Take a look at
Relio.
The live courses ( Seminars in Orthodontics) are given in Dutch the centre
of the country on Fridays. Read more at Semios.  At request courses can be organized in any
country (translation requiered).
We offer help with your cases:  Do you want to check whether you have the
right approach or do you want to have the case evaluated (in detail if desired)
for torque and type of wires. Take a look at
Trepior.(service in Dutch and English only).
If you regularly check out the site (ios.io) you'll notice that it is continually expanding.
Your office to the next level