Tandarts Andre J. Keet is de oprichter van IOS.
Zijn doel is het creëren van aantrekkelijke en toegankelijke cursussen en seminars en het aanbieden van ondersteuning in de dagelijkse praktijk. Andre is een bekwaam cursusleider die brede en gedegen kennis heeft opgebouwd door 20 jaar werkervaring op het vakgebied van de orthodontie en15 jaar ervaring met lesgeven (POS, ID en nu IOS). Hij is enthousiast over zijn vakgebied en dat enthousiasme is zichtbaar als hij de lesstof overbrengt op zijn cursisten.
Curriculum Vitea Drs. Andre J. Keet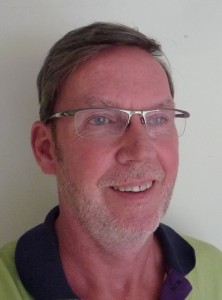 Born   December 25, 1957, Amsterdam , The Netherlands
Dental education Vrije Universiteit Amsterdam 1982.
Orthodontic Training Progressive Orthodontic Seminars  1992-1994
Teacher Progressive Orthodontic Seminars 1998-2003
Advanced Orthodontic Series 2003-2004
Founder and member of honour Dutch Orthodontic Society (OVAP) 1995-2005
Teacher and founder Orthodontic Seminars 2005-2010 for Integrated Dentistry in Holland
Teacher Desarrollo Postgrado in Spain.
Founder IOS in 2010.
Integrated/International Orthodontic Services/ Seminars, IOS zijn handelsnamen en -merken van Orthodontic Services Keet bv.