Het geven van seminars is gestopt. Speciale aanvragen worden in behandeling genomen.
In 2019 twee seminars: 22 maart Cuspid impaction en 21 juni 2019 Finishing
Ormco Forum dubai 2018, 6-8 december
TAD seminar met veel tips en trucs, op 16 november 2018
Advanced Ormco Meeting, Amsterdam 16-17,  2018 Frank Bogdan
Orthodontic World Congress Europe 2018, September 20-22 Malta
N.V.O.S en VvTO Congres 1-2 juni in de jaarbeurs te Utrecht
Dr. Elisabeth Menzel weer in Nederland: 24-25 november 2017 te Amsterdam, http://ormco.nl/events/
Insignia Academy L.A.   Maandag 16 en dinsdag 17 oktober 2017 op het hoofdkantoor in Glendora, Californië   Op woensdag 18 oktober vertrekken we naar New York om daarna deel te nemen aan de Insignia Global User Meeting.
Wanneer zal de Insignia Global User Meeting plaatsvinden?
Op donderdag 19 oktober is de Pre-Meeting: Insignia Essentials Seminar. Op vrijdag 20 en zaterdag 21 oktober vindt de Insignia Global User Meeting plaats. Meer details over het programma in New York vindt u via de onderstaande link.
http://www.cvent.com/events/2017-insignia-global-users-meeting/custom-20-af8187da12214715a5886b166519772e.aspx
The European Damon Forum 2017, september 7-9 te Monaco.
Agenda Integrated Orthodontics 2017 staat op de website
OVAP congresreis 2017 naar het 'Warsaw Orthodontic Congress®' in het prachtige 4-sterren Hilton Warsaw Hotel in Polen
AAO Annual session 2017 April 21-25
Simplify your mechanics for…….Ormco Amsterdam, Oct 14, 2016 – Oct 15, 2016
Dentsply GAC Orthodontic World Congress, Oct 6-8, Mallorca Spain.
Insignia Global Users meeting Sept. 29-Oct 1, 2016 New York
OVAP: Evidence based te Klarenbeek, 24-25 juni 2016
ALIAS – Lingual Straight Wire  Ormco London, Jun 25, 2016 – Jun 25, 2016
EOS, Stockholm, 11-16 juni 2016
2015 Seminar schema staat op de cursusagenda 2015 en de Class II special op 19 juni in de Prodentfabriek.

Advanced Damon days: October 22-23, Rotterdam
Global Users Meeting Ormco, June 11-13, Las Vegas
EOS 91 congres in Venice June 13-18
AAO 2015 Annual session 2015 May 15-19, San Fransicco
European Damon Forum 16-18 April 2015, Barcalona
The Forum 2015 Feb 18-21, 2015 Orlando by Ormco
Modern Orthodontic Concepts Feb 6-7 2015, Brussels by Ormco
AAO 2015 Winter conference: Early treatment. February 6-8 Miami Beach Florida
EXTRA: Meeloop dag voor assistentes: in ochtend aan de stoel en in de middag theorie. Nog enkele plaatsen beschikbaar!
14-15 november 2014 Damon Experience: twee daags evenement van Ormco te Amsterdam.
26 september 2014 Seminar Extraction in Selfligation: een advanced seminar over waarom extracties en ruimte sluiten in een frictieloos systeem.
12 september Bill Dishinger spreekt over de AdvanSync in Amsterdam (Ormco)
27-06-14    Class II: Rubberbands versus AdvanSync Geheel geupdate seminar over de Klasse II behandeling.
Sido International Congress Firenze 2014 met op 8 oktober Dr, James A. McNamara en Dr. David M. Sarver.  info@orthocom.nl
18-21 juni 2014 EOS, Warchau
13-14 juni 2014 OVAP congres, Nunspeet
16-17 mei 2014 Booy foundation, Amsterdam
25-29 april 2014 AAO, New Orleans
07-03 SEMIOS  Introduction in Modern Orthodontics (BE)
28-02 SEMIOS   Introduction in Modern Orthodontics (NL) Om een indruk te krijgen van de komende seminars kunt u op vrijdag middag het Introductie seminar volgen. Een week later in Antwerpen.
Vrijdag 7 en zaterdag 8 februari spreekt Dr. Elizabeth Menzel in Amsterdam over de bio-dynamics van het Damon system (Ormco)
Extra TAD seminar op zaterdag 30 November 2013!
Retentie en Kwaliteits seminar van 29 noverber. IOTN en PAR leren voor het OVAP OK register schrijf dan in.
Het Finishing seminar  is op 8 november (nog een paar plaatsen beschikbaar)
Agenda 2014 is in op de website geplaatst.
Looking ahead, the 13th Annual Damon Forum will be taking place in January in Phoenix, Ariz., and the theme is Discover-Connect-Innovate. Please visit www.damonforum.com for more registration information and conference details. I look forward to seeing you there!
AAO Winter meeting Febr. 7-9, 2014
Ormco komt binnenkort met de Lythos scanner: hou de post in de gaten! A next-generation scanner that leverages the power of digital technology to overcome the challenges of working with traditional dental impression materials, Lythos enables you to more precisely capture all angles of the tooth surface with quick, easy and painless office visits.
To learn more about hands-on Lythos demonstrations taking place around the country, please visit
www.ormco.com/lythos
.
3M heeft een nieuwe Intra-orale scanner: True Definition Scanner.
Prijsdoorbraak: $12.000,= !!  Ook Sirona komt met een betaalbare open source scanner de Apollo DI.
YouTube kijk op kanaal Semios1
Heeft u zich al ingeschreven in het kwaliteits register van de OVAP ? Doen!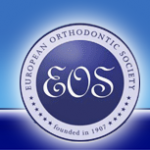 EOS Congress, 2014, 18-21 june, Warshaw, poland
De OVAP organiseert op 13 april : Infectiepreventie in de Orthodontie
zorg dat je erbij bent en schrijf in via ovap.nl.
Op 16 maart wordt het Selfligation seminar: The system gegeven te Amersfoort. Naast theorie en literatuur wordt ingegaan op de praktische zaken van het passive selfligation systeem en de draad opbouw. Het beloofd een ineressante dag te worden. Schrijf nu in via de webwinkel.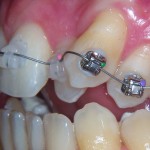 Plotseling overleden: Tiziano Baccetti op 25 November 2011.
Orthodontie tarieven door de NZa stevig gedrukt en een nieuwe tarieflijst! 2012 biedt nieuwe vrijheid: met name alle behandelmaande van het resterende kalenderjaar mee te declareren bij het plaatsen van de apparatuur.
Na zeergewaardeerd seminar Class II door naar het Finish seminar op 16 september.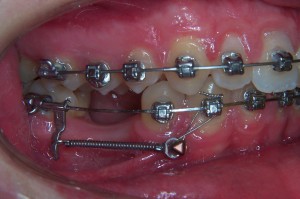 Het TAD seminar is verplaatst naar 18 november.
Nieuwe software voor de orthodontie digitale modellen van 3-Shape: vraag proeflicentie aan bij Schein.
OrthoSmart lezing op de OVAP vergadering voor draagtijd registratie.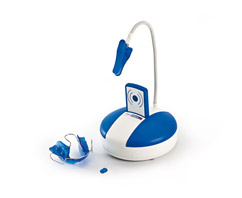 Na het selfligtion is ook het Extraction seminar goed bezocht.
Seminar Facial Diagnosis succesvol gestart.
Kijk ook op "recent" voor het laatste nieuws op orthodontie gebied.
Al gewerkt met de nieuwe Damon Q Clear? Dit is geweldig mooi!
En ook via OrthoCad iQ te gebruiken.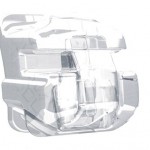 Nieuwe OrthoCad release: 3.2.5
ga naar de site om te downloaden: http://www.cadent.biz/iq/iq.php?section=Professional&page=Software_Files
IOS is geaccrediteerd door het CRKBO (Centraal Register Kort Beroepsonderwijs)
Integrated/International Orthodontic Services/ Seminars IOS zijn handelsnamen en -merken van Orthodontic Services Keet bv.